There's been a capability in Google Maps that allows users to check real estate prices for quite awhile now. However a couple of weeks ago they added this feature to the "more" button on the top right of the map. It's easier to find, and consequently more visible to me so I've actually found an incentive to check it out.
I've been playing around with it for a few days and having some fun with it. It's a little difficult for me to show how exactly this works because the underlying data represent specific points in time. Thus, what I show today will look different to readers who stumble across this article a month from now or a year from now, or even farther into the future.
I've decided it might be best to take screen shots and provide them here as graphics so that readers can experience what I've seen these last few days. I will also provide a link to the map so that future viewers can go there and see if anything has changed.
Housing prices are still down in the United States as of November 2009. Some areas have been hit in a particularly vicious manner. It's difficult to find places hurt worse than Detroit, Michigan. I checked for foreclosed homes offered for sale at less than $10,000, and found the depressing, distressing results. It's almost unimaginable to me that so many homes are practically being given away and that each red dot represents a family's heartache and broken dreams. This is the human dimension of a protracted economic downturn.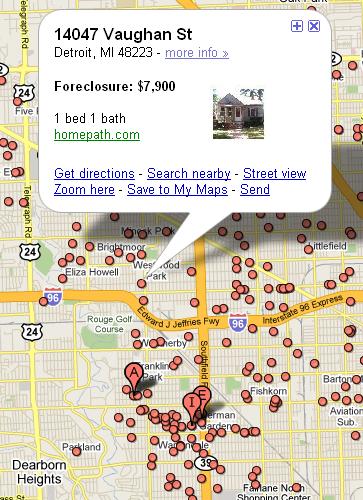 View Current Map
---
Not everyone suffers, though. I thought I'd take a look at the other side of the coin by peeking at the rich and famous in Aspen, Colorado. I focused on homes that were being offered at $10 million and up and discovered a number of choices. It's way beyond anything I'll every purchase but somebody must be buying them. Someone could acquire several thousand of those Detroit homes for this one single residence in Aspen. Amazing.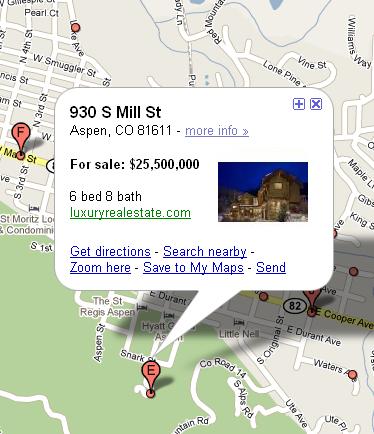 View Current Map
---
Then my geo-oddity personality began to step forward and I decided to check prices from within unusual spots such as Point Roberts, Washington. There were a bunch of properties available in this most exclusive gated community. Of course, a resident will have to deal with customs and immigration twice while driving between Point Roberts and the rest of the United States so that might be a bit of a turn-off. However the problem is solved is she happens to own a boat, and Point Roberts does seem to have a mighty fine harbor.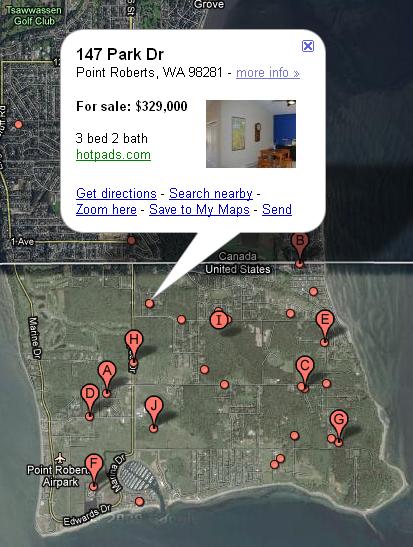 View Current Map
---
It's not just real estate in the United States that is included. Anyone can upload information to the map. I have a thing for islands, so let's take a look at what is happening in Spain's Canary Islands, just off the coast of northwest Africa.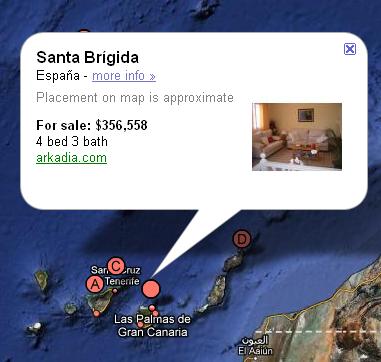 View Current Map
---
I could go on-and-on, and indeed I did. Here are homes for sales in various geographic anomalies I've featured previously, just in case you might like to live within an area with some notoriety.
One of these days I'll live in a geo-anomaly.
Under
Borders
,
Cities/Towns
,
International
,
Island
,
Miscellaneous
| Taged
Aspen
,
Canary Islands
,
Detroit
,
Foreclosed
,
Foreclosure
,
Point Roberts
,
Real Estate
---