I'll bet any Alaska residents who happened to be watching the NBC Nightly News this evening would be surprised to learn that the capital of their state is Juno. I happened to be sort-of watching the news in the background as I was working on an article I'll post tomorrow. The story was about a Next Generation air traffic control system using satellite navigation systems and GPS avionics. It's being rolled out initially to a small number of sites including, if you believe the graphic: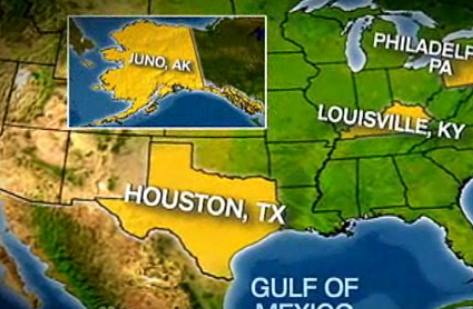 Juno, Alaska!
For those of you not familiar with the town — I'm thinking perhaps some of the international audience — be assured that it's actually Juneau, Alaska. I've even been there myself a couple of times.
I would guess that they probably don't have a large staff on-hand for fact checking on Christmas. Either that or someone who had to work today decided to have a little fun.
I'm also pretty sure they weren't referencing the Juno in Texas.
---