I realize it's only Day 1 of my off-season hiatus so I'll poke my head up only briefly before hibernating again. I want to make sure 12MC readers are aware of a recent comment posted by John Deeth of Iowa. Comments tend to get lost in the shuffle because they don't appear in newsreaders and doubly so at this time of year. This one is simply too great to have it fall through the cracks, though. Inquiring minds will definitely want to know.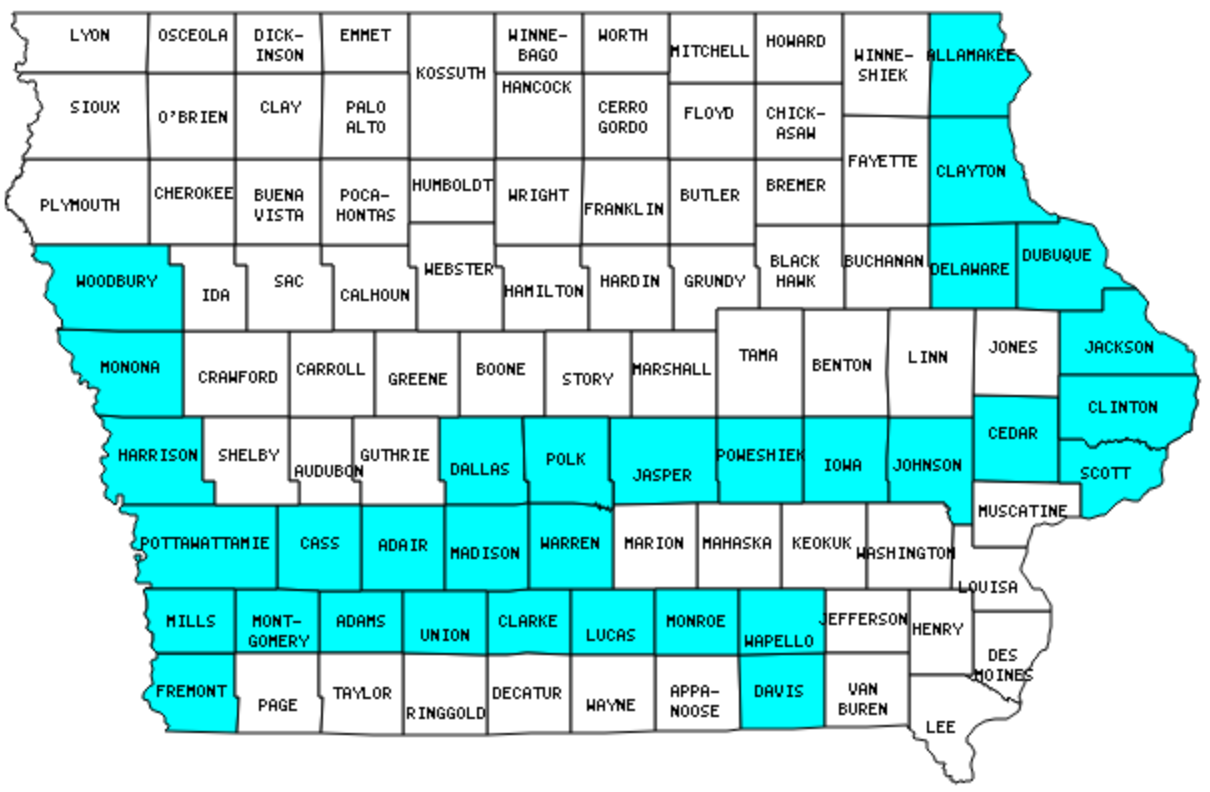 Iowa counties I've visited are shaded — Definitely not a Full Grassley.

John Deeth says:
Greetings from the land of the caucuses. Regular readers may enjoy:

It's a point of bragging rights in Iowa politics, state or presidential, to visit all 99 counties. Rick Santorum has done it; Michele Bachmann is on a tour to complete what politicos call "the full Grassley" (after the Senator who visits all 99 each year).

So when Register reporter Jennifer Jacobs asked: "How exactly can presidential candidates get through all 99 counties in Iowa in the quickest amount of time on the shortest path?" I thought immediately of 12MC. Here's the answer:

http://caucuses.desmoinesregister.com/2011/12/22/math-problem-solved-how-to-best-do-the-full-grassley-in-iowas-99-counties/

(disclaimer: I'm a VERY part time Register contributor, which should not lessen your enjoyment)
---
The article references a post in the New York Times with even more information about how the route was generated. It's a mathematical conundrum known as the traveling salesman problem.
The map provided at the link is pure convoluted goodness. I'm not sure I would have appreciated the Full Grassley until I understood the term better (it sounds suspiciously like the Full Monty). However, once explained, I'm ready for an Iowa road trip for the Full Grassley treatment.
Thank you John Deeth!
---