Col. Edwin S. Hull moved from Woods Post Office to Carthage in December of 1865, after the Civil War.(1) His son Lar (James Henry Lauriston) remained in Woods to run Hullís Store. Edwin Alonzo would have been five years old at the time.

E. S. Hullís home was on East Sabine Street (Shreveport Highway) between Live Oak and Wellington on the south side of Sabine. I have a copy of the deed to this property dated May 9, 1866.(2) There is a newspaper article from the Panola Watchman indicating that there was once an old log house on the property which was "probably the oldest structure within the now city limits of Carthage."(3) The log home was probably on the lot when Col. Hull bought it from Mr. Watson. The house pictured below, according to the article, was actually torn down and a new residence built in 1941. The article goes on to say that the new residence "fronts identically" where the other stood and that the new residence is "almost, but not quite, a replica, of the old mansion." Dr. Frank Hull owned the property at the time, and I believe he must have lived here after Col. Hull retired to the farm. The newer (1941) "almost identical" house on the property was torn down in 1959 to make way for a gas station.(4)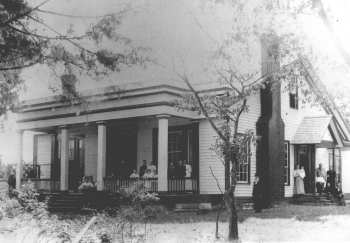 Home of Col. Edwin Sealy Hull on East Sabine Street in Carthage. Built around 1866.
T.F. Hullís journal says that Col. E.S. Hull retired to "one of his farms.&quot Iím assuming this is the Hillís Lake Road farm. There are numerous deeds into E. S. Hull, but the largest single tract is 3,325 acres in 1868, so Iím still searching for the "farm" as we know it; i.e., all 10,000 acres.
Census records from 1860 through 1880 indicate that Col. Hull is a merchant and lives in town. There isnít an 1890 census available, so I donít know what his status was between 1880 and 1900. The 1900 census shows him living on a farm. Therefore, if Col. Hull retired to the old house on Hillís Lake Road, it was built some time after 1868 (when the property was acquired) and before 1900. Motherís notes indicate that Edwin Alonzo built the house. If thatís the case, it probably wasnít built until after he finished Law School in 1884. That seems to me to be a logical timeline if Col. Hull retired there sometime between 1880 and 1900.
In any case, according to Frances Hull Tillerís notes on the picture of this house, Uncle Edwin (Edwin Sealy Hull II), Mary Louise and Aunt Sadie were born here. Since Uncle Edwin was born in 1890, we know the house was built before then.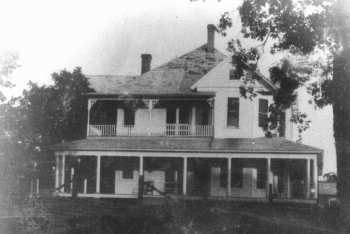 Old farmhouse on the Hillís Lake Road property.
Also according to Francesí notes, Daddy Joe (Joseph Henry Hull) and Aunt Fanabel were born at the two-story house in town. The discovery of this house was quite a surprise. There is a newspaper where E. A. Hull is offering this home and his office on the square for sale, but it isnít dated.(5) Since Aunt Sadie was born on the farm (November 1894) and Daddy Joe was born in town (June 1897), this home would have been built in 1895 or 1896. The 1900 Panola County Census indicates that in addition to his home in town, Alonzo owned a farm, free of mortgage (the "old home place" for sure this time). The 1910 census indicates he owns home, free of mortgage, i.e., it is a house, not a farm. Therefore, I think this is where Alonzo (Edwin Alonzo Hull) & Annie (James Annie Bell) lived until they moved to San Antonio in 1923. By that time, Daddy Joe and Mamma Mae (Annie Mae Hill) were living at the old farm. Mother (Joan Hull), Jane (Jane Sealy Hull) & Bob (Robert Alonzo Hull) were all born there before it burned in 1930. This is the house in town: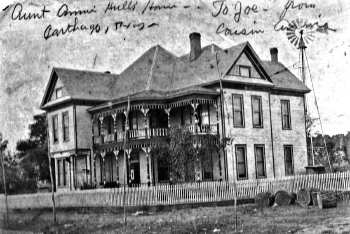 Home of E. A. Hull. Newspaper ad says it faces the Barry (or possibly Berry) Hotel.
Iím still looking for a picture of the house in San Antonio. I have a photo of Aunt Fanabel, Uncle Charlie and Alonzo standing next to the house, but all you can tell is that itís brick, which our generation already knows. If worse comes to worse, Iíll drive to San Antonio and take a picture!
The "new" house at the farm was built after the old one burned in 1930. The family lived in the barn during construction, which was completed in 1931.
Edwin S. Hull (Uncle Edwin) purchased the old Bird Home on East Sabine Street (Shreveport Highway) east of the railroad tracks on the north side of the road, in 1940. The house was built in 1900.
---
Other Hull Homes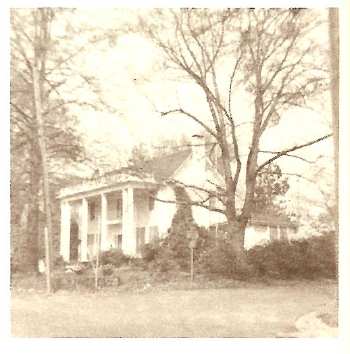 Home built by Thomas Phillip Hull in about 1866 on West Sabine Street in Carthage. Later owned by Dr. Charles Comer and then by John C. Brown.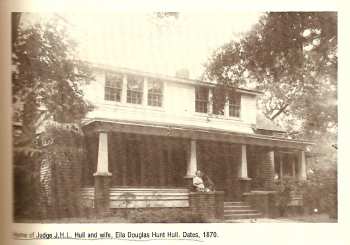 Home of Judge J. H. L. (Lar) Hull and Etta Douglas Hunt Hull (built around 1870).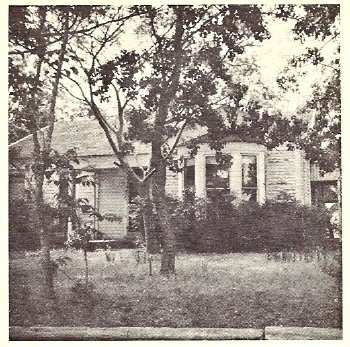 Home of Dr. J. E. Wall and Mary Tom Hull (daughter of Thomas Phillip Hull & Cordelia Reddic) Built about 1885. 317 W. College Street, Carthage.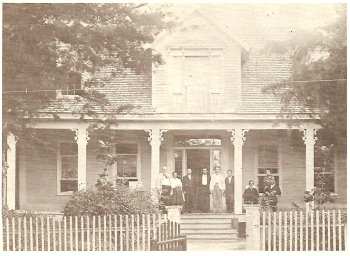 Home of Dr. & Mrs. J. W. Ross (parents of Mrs. Thomas Fulton Hull Ė Clara). Built about 1870.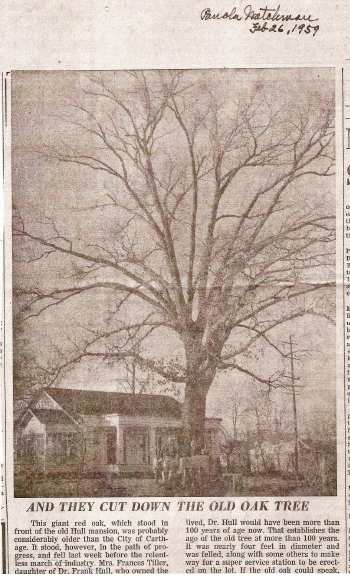 Dr. Frank Hull home 1941-1959. Built on same site as the home of his late father, Col. E. S. Hull (Panola Watchman February 26, 1959)
---
Endnotes
---
(1) Papers of Thomas Fulton Hull, commonly referred to as Uncle Tomís diary or journal.

(2) Recorded in Volume H, page 614, Deed Records of Panola County, Texas.

(3) Panola Watchman, April 24, 1941, article entitled "Reminiscent," author unknown.

(4) Panola Watchman, February 26, 1959, "And They Cut Down the Old Oak Tree."

(5) Panola Watchman ad, with photograph of this house, reads "I offer my beautiful home place in Carthage for sale. It is located in front of the Berry Hotel and has all modern conveniences. I also offer my office place, north-east corner public square, 50 x 100 feet. Also, 1000 bushels of corn, several graded Jersey cows, ten or twenty mules and horses, four cultivators, two buggies, and numerous other farm tools and implements. E. A. HULL."
---
---