<-- if you enjoyed this page, please consider clicking the +1 button. Thanks!
The Waterfall Collection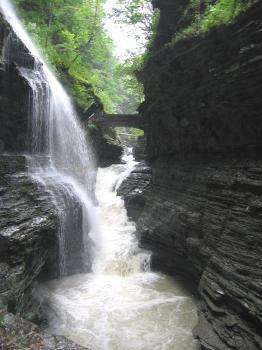 Rainbow Falls, Watkins Glen, NY
I noticed as a result of journeys that I have collected quite a few waterfall photographs, and several have been featured in these travel pages since I began posting them a number of years ago. Visitors who have a special interest in waterfalls can now jump to all of these pages from a single point. I must have a subconscious attraction to waterfalls because I didn't make a concerted effort to collect these. It just happened that way.