<-- if you enjoyed this page, please consider clicking the +1 button. Thanks!

Hi everyone, if you're looking for a band called HARSH REALITY that is playing music today then you've come to the wrong spot. The one described below is defunct. Just click the Google search bar above and you'll be on your way to the site you really want.
Harsh Reality, "The Only Band that Never Mattered!"


This was the logo of the extinct Harsh Reality.
---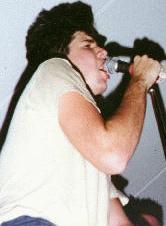 April 13, 1984
A Harsh is Born.
---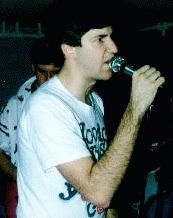 March 1988
The "Battle of the Bad Bands" show.
---

December 1993
Audience attacks Harsh with Christmas Tree. Harsh plays on.
---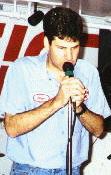 April 1994
Ten Year Anniversary Show.
---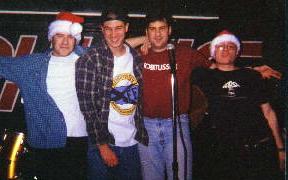 December 2000
How did they ever talk us into this again? We were pelted with Christmas trees, raw biscuits and a burning couch, but we had a great time.
---
Uh, actually Harsh wasn't so much a band as it was a loud, unorganized, talentless, random abuse of voice and musical instruments. Cool T-Shirts, though.
Harsh Reality was a loose association that existed between 1984 and 1994. It does not perform today (except for the ill-advised Christmas show in 2000) but continues to exist sporadically as a concept called YUGS. It should not be confused with any band named Harsh Reality that performs currently. There is no affiliation between the Harsh Reality referenced on this page and any other Harsh Reality performing today.
There are, or have been other bands named Harsh Reality in other places. But we aren't any of those.
Calling your band Harsh Reality is just plain bad luck. So don't do it. There will be a curse on you from the start and you will certainly fail. Listen to the advice of those who have followed before you.
---
Howder; © 1995-2011 All Rights Reserved. Last Updated February 6, 2011.