Twelve Mile Circle admits an unusual fascination with ferries. Perhaps it's comes from crossing a body of water at a personal level, or perhaps from taking the slow route and enjoying the ride as much as the destination. Few things please me as much as standing on the deck of a ferryboat as it cuts through waves, feeling the breeze as I approach a rural road on a distant riverbank.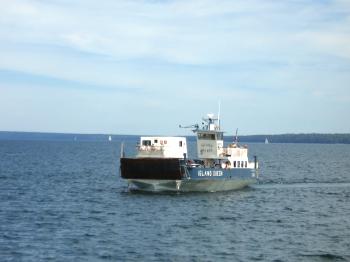 It was with that in mind when I set out to create the definitive
interactive map of United States Ferries
, which I have finally completed and now make publicly available for the first time. This was definitely a labor of love, requiring extensive research on the names and specific locations of more than 200 ferries in the United States. In addition to the interactive map, it also includes links to the websites of just about every one of those ferries. Please do check it out and let me know what you think. This is still an early version and I will be making improvements to it in the near future.
---